*This post may have affiliate links, which means I may receive commissions if you choose to purchase through links I provide (at no extra cost to you). As an Amazon Associate I earn from qualifying purchases. Please read my disclaimer for additional details..
If you enjoy lots of fresh air and sunlight while driving your truck, you should consider fitting your truck with a sunroof.
Do pickup trucks have sunroofs?
Sunroofs are great features for pickup trucks, but, unfortunately, not all have them.
Which pickup trucks have sunroofs? Does your pickup truck have a sunroof? If not, can you fit a sunroof on your truck?
Read on for more details on the best sunroofs you can get and how to best fit them on your truck.
Do Pickup Trucks Have Sunroofs?
With the fast advancing technology, many car manufacturers of mid-sized and full-sized pickup trucks, including Honda, Toyota, Ford, and Chevrolet, among others, offer sunroofs on their pickup trucks.
However, there are intricate specifications, such as between the standard sunroofs and more customized sunroofs, that vary widely depending on the model of the truck and the level of customization done on the sunroof.
Luckily, sunroofs have become customizable.
You can always ask your manufacturer or a professional to do it however you want it done, just in case the one already in place doesn't fit your needs.
However, the terms "sunroof" and "moonroof" have become interchangeable because they typically serve the same purpose.
Moonroofs are fast gaining fame, but sunroofs are still holding down the base of the market. Either way, knowing the difference between the two is advisable before purchasing whichever choice you choose.
Some supplier descriptions can be misleading, making it necessary to review the details.
Difference Between a Sunroof and a Moonroof
Although they may sound similar and share a couple of characteristics, a "sunroof" and a "moonroof" are two different things.
Ultimately, it narrows down to how they open and the materials used to make the roof.
Sunroof
A sunroof is an opaque panel that matches the pickup truck's body and can be tilted to the side or removed to let in sunlight and air.
Sunroofs are designed to retract above or inside the roof, but it depends on the owner's specifications.
Sunroofs are generally not automated, though they can be automated at an extra cost.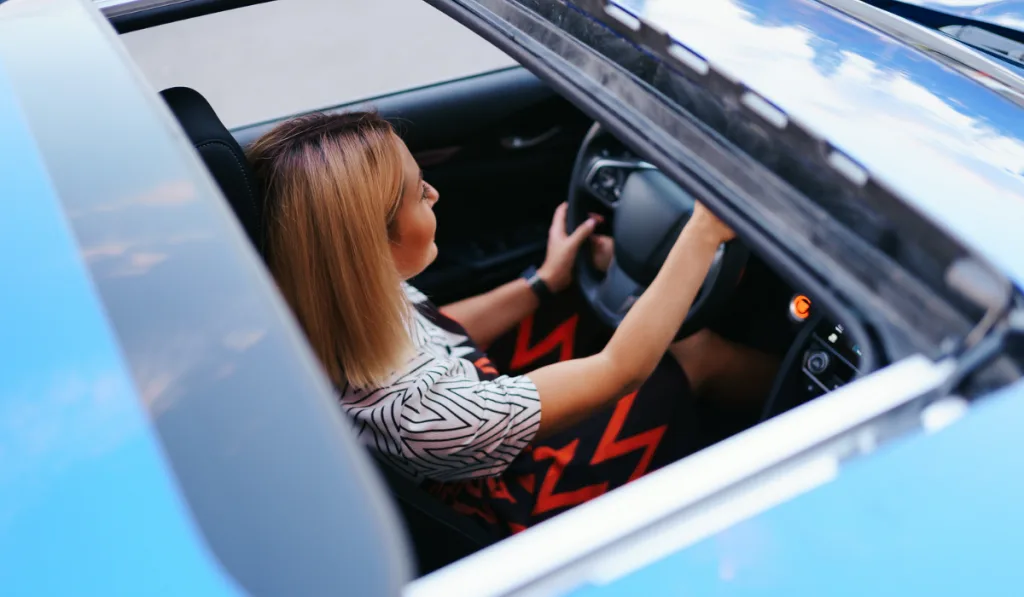 Moonroof
On the other hand, a moonroof is a feature similar to a sunroof but is made of tinted glass that helps minimize the heat and the sun's glare.
Unlike sunroofs, moonroofs cannot be removed from the truck but can only be tilted or slid to the side.
Moonroofs can also be opened by the push of a button, meaning that they are automated and generally look like a fifth window above the truck when open.
In the interior, however, the truck is fitted with panels that match the interior, allowing you to block the light however you want from the inside.
Can You Install a Sunroof in Your Pickup Truck?
Yes, you can install a sunroof in your truck. Most pickup trucks do not come with sunroofs, so you don't have to be discouraged if yours isn't equipped with one from the factory.
Luckily, you are free to customize your truck however you want.
Sunroofs are excellent for any truck because they instantly provide more air circulation, space, and light.
Before you rush to get whatever sunroof meets your eye, you must carefully think it through and decide which design to go for based on the vehicle and how much you want the sunroof to be customized.
There are manual sunroofs and automated sunroofs.
Manual sunroofs open either by a lift or a tilt from the closed position to allow in light and air.
On the other hand, automated sunroofs open by a push of a button, subsequently sliding or slanting either fully or partially to give the opening space needed.
Are Aftermarket Installations Good?
Maintaining the form of your truck's roof is something very important, but what could be more attractive and exciting than installing a sunroof in your truck?
However, as much as it can be fun, there are safety issues with sunroofs, especially in the case of a car crash.
Aftermarket installation can also tamper with the car's integrity, affecting the resale value, just in case you might consider putting it up for sale.
Although there are downsides to installing a sunroof or moonroof, nothing should stop you from customizing your truck and giving it the best look and features.
Types of Sunroofs and Moonroofs for Trucks
There are a couple of roof varieties on the market, each with individual specifications and parameters, including sunshades and other details.
Therefore, depending on your needs and how much customization you want on your sunroof or moonroof, you should carefully choose the best sunroof to best fit your specifications.
Below are a few types of sunroofs and moonroofs.
1. Panoramic
Panoramic moonroofs are quite expensive because they are fitted with extra glass panels covering most parts of the truck's roof.
2. Built-in
Built-in moonroofs are customized and made for specific trucks by the manufacturer. They entail a panel design cover that can slide or be tilted open to provide more space, air, and light.
Since the manufacturer initially integrates them, innovation and quality are evident, giving the sunroof setting a very sophisticated finish.
3. Pop-up
Pop-up sunroofs have panels that are operated manually to either close or open. Older versions of this had rotating points that could give tilt assists for the air vents in the roof.
They are relatively affordable and cost-effective for whoever desires to have one. They can also be easily removed from the vehicle.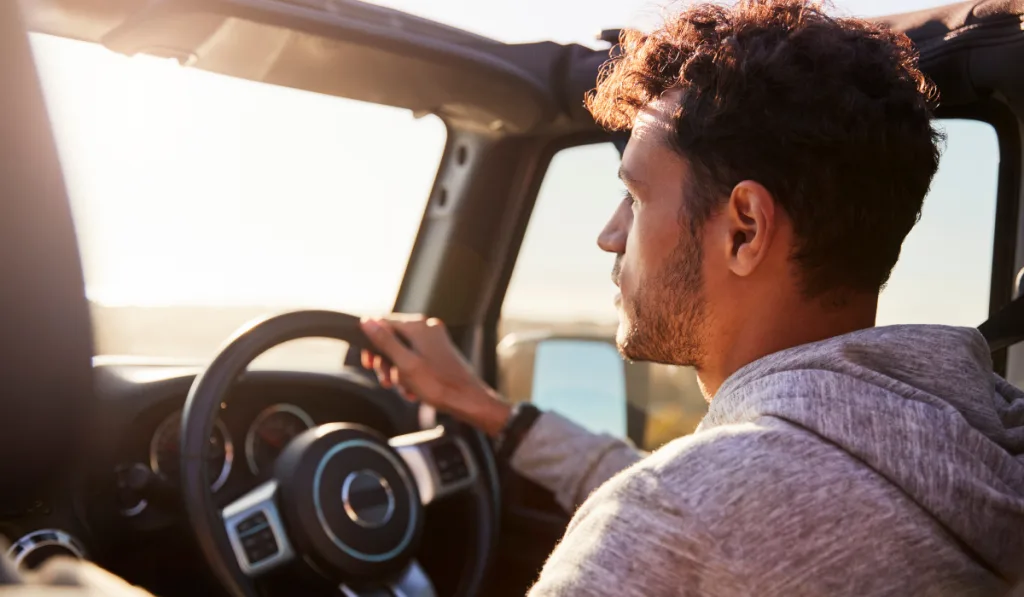 4. Spoiler Sunroofs
Suitable for smaller trucks, spoiler sunroofs provide large openings and spaces atop the truck. This type is also automated and has more interesting features, such as automatically shutting and closing whenever the ignition is switched off.
Depending on how you want it, the slides can also be customized to either open to the outer top side or the inner roof side.
Do You Need to Install a Sunroof in Your Truck?
You do not need to install a sunroof, but if you like the extra light and air a sunroof or moonroof affords, then it might be worth it. Either option also provides extra lighting on dark or rainy days.
How Do You Install a Sunroof in Your Truck?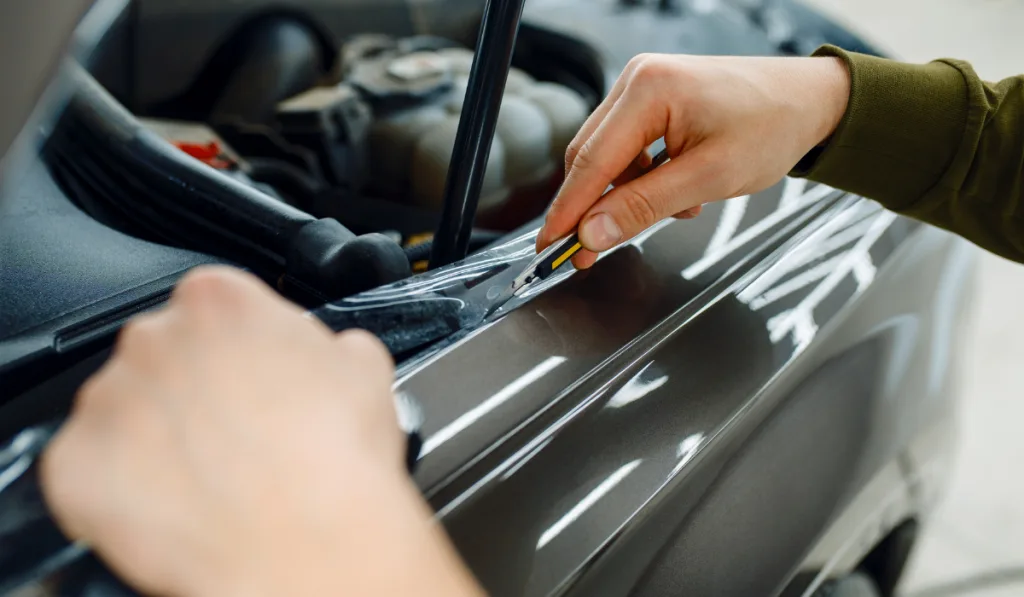 Hire a Professional
Unless you are a professional, I would never advise you to do the aftermarket sunroof installation on your own.
You should always contact a professional to install the sunroof, as they would know what they are doing, from metal cutting to glass cutting and even installing electrical components for automated sunroof functions.
But to give you a basic idea of what's involved, here's a rough installation guide.
A Rough Installation Guide
But if you have decided to do the sunroof installation, there are a couple of things to consider before doing the actual installation.
First, you need to think through the supplies you will need to do the cutting, sealing, replacement, wiring, and every other aspect of the installation process.
Second, before you do the installation, you will have to check to see if the desired modifications will tamper with your truck's warranty.
Supplies you will need for the task ahead include wrenches, a nibbler, a screwdriver, a jigsaw, and an electric die grinder.
Now that we are set, what are the steps for sun/moonroof installation?
1. Ensure Your Truck is Compatible
As a first step, check whether your truck will be compatible with a sunroof. As aforementioned, not all trucks are best suited to have sunroofs.
Your truck could have components or accessories installed on the roof, and it wouldn't be the best idea to tamper with such a setting.
2. Measure the Roof Space
Determine the precise area you will need to make the adjustments, such as cutting, depending on the size of the sunroof you want to install.
3. Look for a Suitable Sunroof Design
There are a variety of sunroofs available for off-market installations. They vary depending on their quality and characteristics, such as tinting, sliding sunshades, and rolling covers.
The best choice depends on how much you want to invest in the sunroof. The cost will significantly vary depending on the sunroof suppliers too.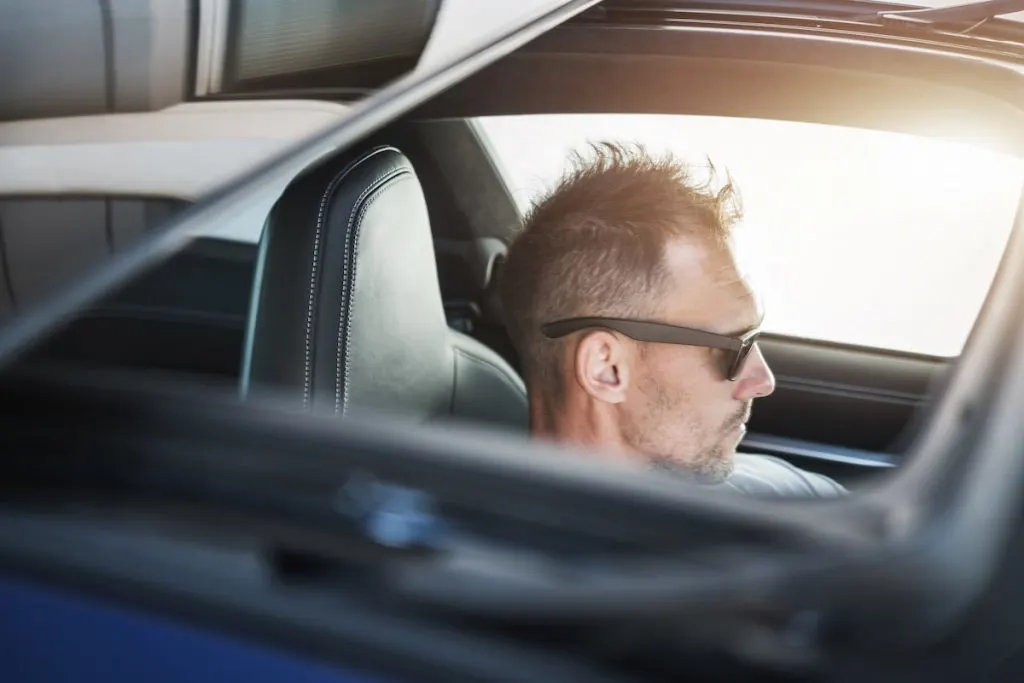 4. Measure the Sunroof
Based on the measurements of the desired sunroof, you will need to take measurements of the sunroof accurately.
Then transfer the measurements onto tracing paper. Cut out the pattern and tape it atop the truck's roof.
5. Drill Holes and Cut the Headliner
Before the actual cutting, you need to trace the shape of the sunroof on the truck's roof with a marker, then drill holes at the corners.
You can use those holes from the inside to help you know where to cut the headliner. Remove the headliner that you cut and any insulation so you can see the bare metal of the roof.
6. Cut the Roof
Using a jigsaw or a metal nibbler, carefully cut out the trace, and be cautious not to go beyond the specified positions.
Once the cut is separated from the body of the truck, carefully clean out dust particles or small metal pieces and paint.
7. Attach the Frame
Before patching the sunroof on the desired space, you should clean it with vinegar, lubricate the moving parts, and then allow it to dry.
Next, apply weather sealing to the cut.
From the interior side, attach the frame and screw it into position. Then attach the back and front clamps with supports for the necessary cabling.
Or use push-in fasteners and secure the sunroof from both the right and left sides, confirming that they are well aligned.
8. Install the Glass
From the outside, carefully attach the glass to the frame, ensuring a proper seal.
9. Reattach the Headliner
Use adhesive strips to reattach the edges of the headliner that now hang loose.
How Much Does a Sunroof Installation Cost?
Acquisition costs vary depending on the dealers who sell you the product. The labor cost for the professional installing the frames will also vary depending on the skill needed to get the job done.
Therefore, sunroof installation can cost anywhere from hundreds of dollars to thousands of dollars.
Conclusion
Installation of a sunroof is a bright idea for a pickup. However, be keen when choosing what to install on your pickup truck, as most pickups are even rather well off without sunroofs.
Resources