*This post may have affiliate links, which means I may receive commissions if you choose to purchase through links I provide (at no extra cost to you). As an Amazon Associate I earn from qualifying purchases. Please read my disclaimer for additional details..
Pickup trucks are categorized into full-size, heavy-duty, and midsize trucks. Heavy-duty trucks cost as little as $30,000 with some topping up to $90,000. These trucks have excellent payload limits, impressive towing capabilities, and can comfortably accommodate passengers.
Full-size trucks have excellent hauling and towing capacities. They are smaller than heavy-duty trucks but more affordable.
You can get a quality truck for as little as $28,000 with the most expensive averaging $80,000. Mid-size trucks have reduced towing and payload capacities. Nonetheless, they are simpler to handle and affordable. You can get a midsize truck for $20,000.
If you're wondering why pickup trucks cost so much, read on to learn more.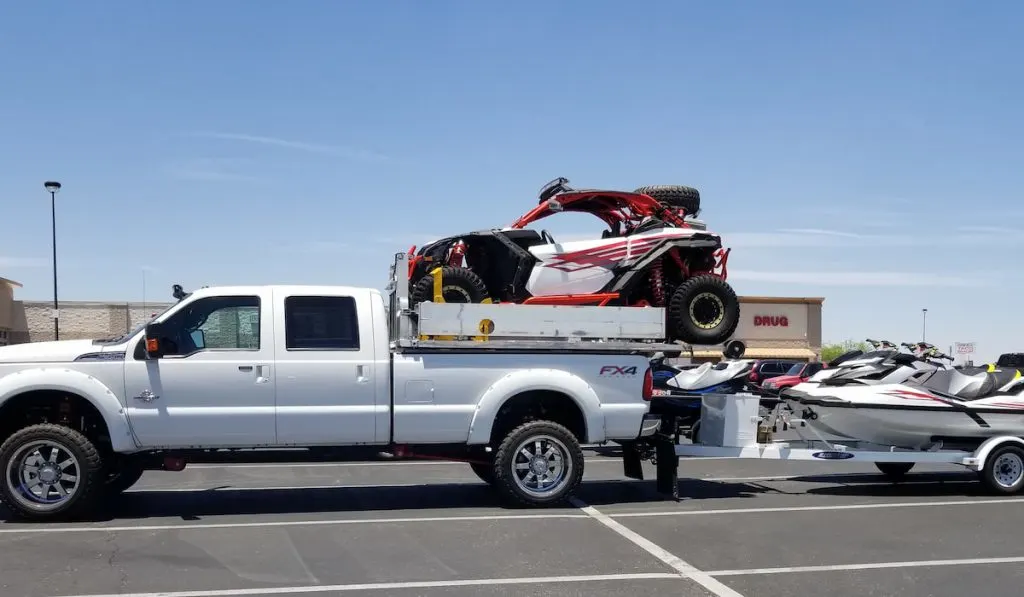 10 Reasons Why Pickup Trucks are Expensive
Below are some reasons why there has been a sudden price spike in the last two decades.
1. Advanced Technology and Impressive Functionality
Pickup trucks back in the day were used to haul farm items or construction materials. However, truck manufacturers decided to make them more comfortable by incorporating things like a sunroof, heated seats, and a leather finish.
Modern trucks have impressive features like in-bed storage systems, towing cameras, inbuilt power generators, wireless charging, touchscreen infotainment, WiFi, and others. All these features add to their versatility.
Some great examples include the Honda Ridgeline that has an ample in-bed trunk and the Ford F-150 that's fitted with an onboard power generator. GMC Sierra adds GMCs innovative MultiPro Tailgate.
When it comes to functionality, pickup trucks are unmatched. Apart from their ample space that can comfortably fit five passengers, most trucks have an extra space that you can use to haul or tow items.
Pickup trucks also boast high ground clearance that allows you to drive to places that you can't with a sedan or hatchback.
These technological features when combined with comfort command a higher cost.
2. Versatility
Gone are the days where pickup trucks were only considered work or utility vehicles.
Manufacturers now fit modern trucks with family-friendly features, extra passenger space, technological features, among other things. You can now use your truck for many things compared to older tracks.
Trucks have unique designs. A good example is the 5th generation Sierra that has a carbon-fiber bed. That makes the truck light and robust, but also comes at a cost.
These added features have led to an increase in truck prices.
3. Durability
Pick-up trucks are designed with a body-on-frame construction that is heavy-duty and overbuilt for daily driving. Trucks can go for long stretches of use and withstand abuse without breaking down.
Even at high mileage, you'll find that used trucks are just as durable as the new ones.
A study done by iSeeCars revealed that an average truck is likely to reach 200,000 miles compared to a regular car. That's why you'll find a buyer willing to pay more for a used truck despite its mileage.
For example, the Tacoma is built to handle off-road adventures and daily tasks.
Durability also depends on the materials used. Modern trucks now use steel in the body panel, drivetrain, and frame. Steel is expensive but more durable.
A few manufacturers like Ram and Chevy are using aluminum for transmissions, engines, and body panels to make the trucks lighter. However, aluminum is costly and these costs quickly add up to the total cost of the car.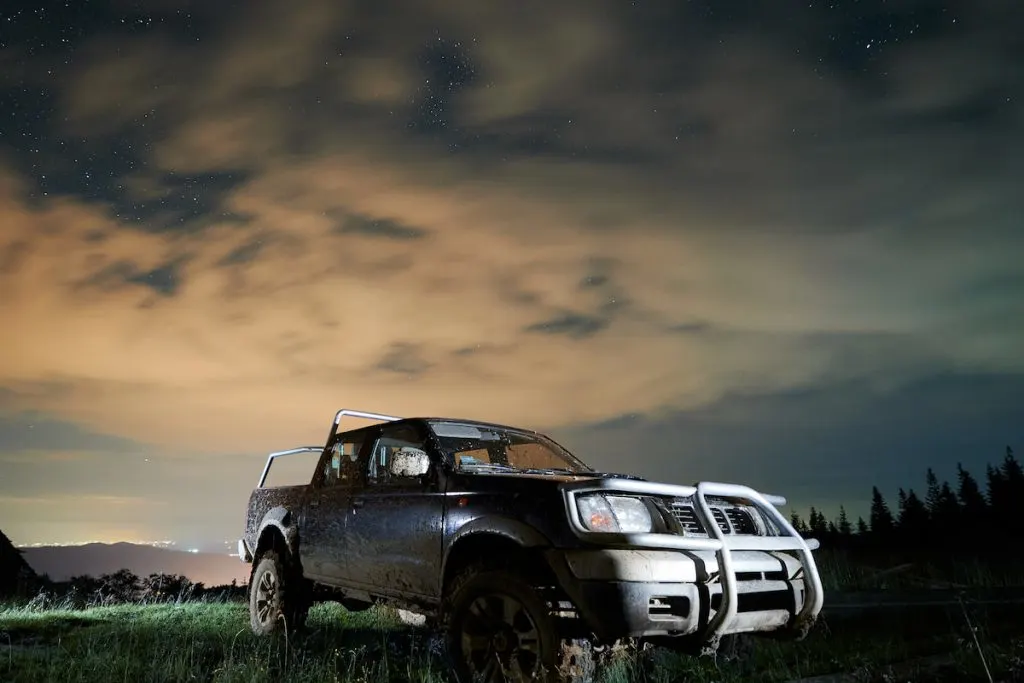 4. Powerful Engines and Fuel Efficiency
Modern pickup trucks have turbo-charged motors that help with fuel efficiency. Furthermore, the new trucks are lightweight and fitted with a powertrain system to reduce fuel emissions.
Today's trucks have powerful engines, and this also makes them expensive. The Ford F-series in 1980 could only manage 309lb-ft of torque and 153 hp, while the modern F-150 Raptor can produce up to 450hp and 510 lb-ft of torque, making it more powerful.
Also, a Tacoma with a standard engine can cover up to 23 miles per gallon on the open road and 20 miles per gallon within the city.
Trucks are more capable thanks to advancements in engine technology. Nevertheless, these costs are passed down to consumers.
A few manufacturers have also introduced diesel engines that are a bit costly but feature a fuel-efficient powertrain. Previously, diesel engines were only limited to heavy-duty pickups.
You can also opt for a hybrid pickup truck like the Toyota Tundra hybrid or the Maverick hybrid. Note that electric trucks require bigger motors and batteries.
Automobile manufacturers have hiked the pickup truck prices due to improvements in fuel emissions and efficiency. They have to invest a lot in these features, which are then translated to the clients.
5. Increased Demand and Low Supply
Pickup trucks are no longer limited to delivery, towing, or work. Modern trucks are more comfortable, appealing, fuel-efficient, and durable.
That has made trucks a popular option that has led to the increase in demand for trucks. Unfortunately, people are willing to pay the price even if the prices keep soaring. The increased demand and low supply have made the prices skyrocket.
6. Off-Road Performance and Handling
Trucks are great for any driver looking for an off-road adventure. They are equipped to handle all road conditions.
Opting for a Tacoma TRD Pro trim gives you better handling on rugged terrain due to the customized shock absorbers and suspension. You also get a locking gear differential that guarantees a smooth ride.
7. Popularity
Pickup trucks have, over the years, grown to be a popular choice. Their versatility, technological advancements, ample space, and comfort make them more attractive compared to hatchbacks and sedans.
Research shows that General Motors and Ford are now selling close to one million trucks annually. Also, the Ford F-150, has over 30 years been one of the best-selling trucks in the US.
8. Big Parts and Components
Modern pickup trucks are now fitted with big powertrains, larger body panels, doors, brakes, wheels, and steering wheels.
Having bigger parts means the manufacturer is now forced to use more material, which is costly. Manufacturers simply add this cost to the buying price to compensate for the money invested.
9. Safety Features
Trucks from over a decade ago lacked safety features that are popular in most modern trucks. That must have kept their prices affordable.
However, modern trucks now feature parking sensors, lane assists, forward collision warnings, adaptive cruise control, intelligent high beams, automatic headlights, advanced brake systems, blind-spot monitoring, and driver assistance technology.
10. Excellent Towing Capabilities
Unlike old trucks that had less-powerful engines and struggled with towing, modern pickup trucks are equipped with powerful engines that translate to better-towing capabilities.
A good example is the Tacoma that has a towing capacity of 6800 pounds, It can also accommodate a maximum payload of 1685 pounds.
Additionally, trucks need a sturdy chassis to tow heavy loads. A truck will also need thick suspension and brake pads to support towing. The costs that go into ensuring that a truck can handle towing adds up to the final cost of the truck.
Is it Possible to Get an Affordable Pickup Truck?
Yes, it's possible to save money on a pickup truck.
Unfortunately, you'll have to settle for fewer luxury features. You may have to opt for a single/extended cab version. It's possible to maximize the available storage with a good truck bed organizer.
Choosing a truck with a less powerful engine is also an easy way to save money.
Final Thoughts
Customers are willing to pay a premium as the demand for trucks goes higher. That has made most pickup trucks expensive for the average person.
The increase in cost can be attributed to better engines, brakes, transmissions, and frames. Moreover, modern trucks are more versatile, durable, reliable, and fuel-efficient.
Note that pickup trucks are originally higher-priced and it will take time for them to drop and be at par with the sedan and hatchbacks. You can still save up money by finding a truck with a smaller engine or opt for a two-door version.
Resources